Recent News
FTC, State, and Federal Law Enforcement Partners Announce Nationwide Crackdown on Phantom and Abusive Debt Collection
'Operation Corrupt Collector' targets debt collectors trying to collect on non-existent debts, using illegal scare tactics
The Federal Trade Commission, along with more than 50 federal and state law enforcement partners, today announced a nationwide law enforcement and outreach initiative to protect consumers from phantom debt collection and abusive and threatening debt collection practices.
This crackdown encompasses more than 50 enforcement actions against debt collectors engaged in these illegal practices brought by the FTC, three federal partners, and partners from 16 states.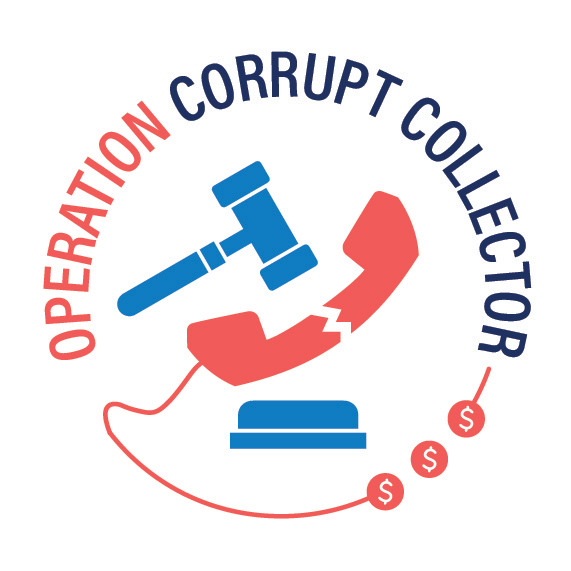 The initiative, called Operation Corrupt Collector, includes five FTC law enforcement actions, including two newly announced cases and settlements in three prior actions. The two new FTC cases allege that companies were trying to collect debts they cannot legally collect or that a consumer does not owe—a practice known as phantom debt collection.
The operation also includes two cases filed by the Consumer Financial Protection Bureau and three criminal cases brought by the U.S. Department of Justice and U.S. Postal Inspection Service. States reporting actions as part of the operation include Arizona, California, Colorado, Connecticut, Florida, Idaho, Illinois, Indiana, Massachusetts, New Mexico, North Carolina, North Dakota, New York, Ohio, South Carolina, and Washington.
"For many years, we've been working with our law enforcement partners to crack down on illegal and abusive debt collectors," said Andrew Smith, Director of the FTC's Bureau of Consumer Protection. "At a time when many are under financial stress, our coordinated actions today show that we're continuing the fight against collectors who threaten people and try to collect debts they don't owe."
In addition to law enforcement actions, state and local consumer protection agencies across the country are joining the FTC in rolling out new information to help consumers know their rights when it comes to debt collection and what steps to take if they receive a call trying to collect on a debt that they do not recognize. The FTC has also created a new online dashboard with information about reports received from consumers on debts not owed and abusive and threatening collection practices. So far in 2020, the FTC's Consumer Sentinel Network has received more than 85,000 reports from consumers related to debt collection, and nearly 45 percent of those were related to debts the consumer did not owe or abusive and threatening practices.
Two New FTC Actions Stop Phantom Debt Schemes and Abusive and Threatening Tactics

The FTC recently filed two new cases as part of Operation Corrupt Collector. In each case, federal courts granted the FTC's request to put a temporary halt to the defendants' actions and freeze their assets.
National Landmark Logistics, LLC: In a case filed in the U.S. District Court for the District of South Carolina, the FTC alleged that this company and its operators collected more than $12 million from consumers through illegal debt collection practices. The FTC's complaint alleges that the defendants used robocalls to leave deceptive messages claiming consumers faced imminent legal action about debts. When consumers returned the calls, the defendants falsely claimed to be from a mediation or law firm, again threatened legal action, and used consumers' personal information to convince consumers the threats were real. The complaint alleges that, in many instances, consumers did not owe the debt being collected on or the defendants had no right to collect it. The Commission vote to authorize the complaint against National Landmark Logistics, LLC; National Landmark Service of United Recovery LLC, Liberty Solutions & Associates LLC; LSA Processing System, LLC; Silverlake Landmark Recovery Group, LLC; Jean Cellent; James Dennison; and Eric Dennison was 4-0-1, with Commissioner Rebecca Kelly Slaughter recorded as not participating.
 
Absolute Financial Services, LLC: In a case filed in the U.S. District Court for the District of South Carolina, the FTC alleged that this company and its operators collected more than $5.2 million from consumers through illegal debt collection practices. In its complaint, the FTC alleged that the company used the defendants in the National Landmark Logistics case (above) to place deceptive robocalls alleging that consumers owed debt and faced legal action if they did not reply. Once consumers called the defendants after receiving the message, the defendants often falsely claimed to be representing a law firm or threatened consumers with arrest if they did not immediately pay the debt. According to the complaint, the defendants used consumers' personal information (provided by the National Landmark defendants) to convince consumers that the debt was legitimate. The Commission vote to authorize the complaint against Absolute Financial Services LLC, Absolute Financial Services Recovery LLC, AFSR Global Logistics, LLC, LaShone Elam, and Talesia Neely was 4-0-1, with Commissioner Rebecca Kelly Slaughter not participating.
In the cases against National Landmark Logistics and Absolute Financial Services, the court entered temporary restraining orders against the defendants halting their operations, freezing their assets, and putting them under the control of a receiver. The FTC thanks the Office of the United States Attorney in Columbia, South Carolina, the York County, South Carolina, Sheriff's Department, and the Lancaster, South Carolina, Police Department for their help in these actions.
In addition to the three new actions announced today, the FTC also recently resolved three prior cases related to the issues addressed in the sweep: Global Asset Financial Services Group, LLC; Hylan Asset Management, LLC; and Campbell Capital, LLC.
The Federal Trade Commission works to promote competition, and protect and educate consumers. You can learn more about consumer topics and file a consumer complaint online or by calling 1-877-FTC-HELP (382-4357). Like the FTC on Facebook, follow us on Twitter, read our blogs, and subscribe to press releases for the latest FTC news and resources.
CONTACT INFORMATION
Contact For Consumers:
Media Contact: